Wood carving, chip carving, and whittling sitemap for LSIrish.com
Lora Irish's
Complete Pattern Collection on 8G Thumb Drive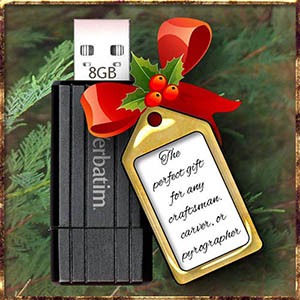 ON SALE AT
ArtDesignsStudio.com
$109.95 with free shipping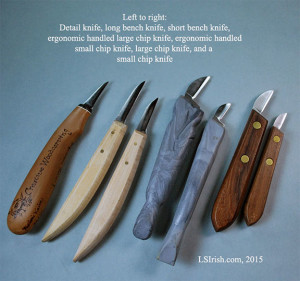 Choosing Your Bench Knife
Beginner's Whittling and Relief Carving Tool Kit
Bracing Table for Relief Carving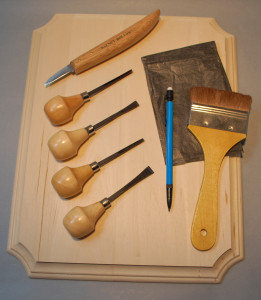 Woodcarving Basics
Working with the Grain of your Wood
Softwood and Hardwood Comparison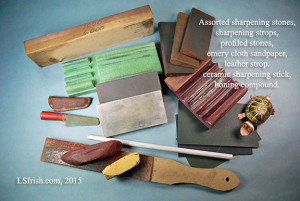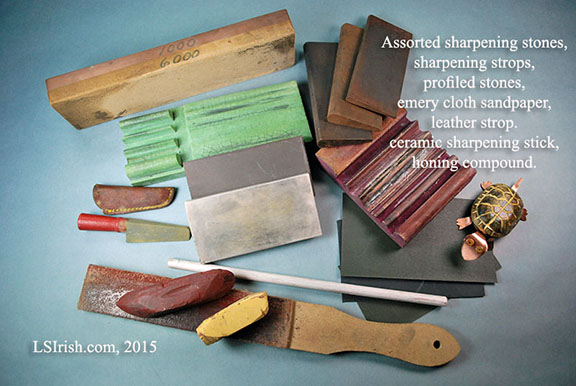 Sharpening Stones
Convert a Straight Chisel to Bull Nose Chisel
Sharpening Your Wood Carving Tools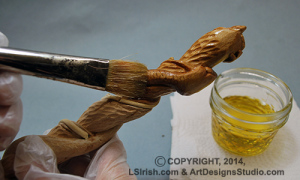 Preparing for Finishing
Oil, Wax, and Urethane Top Coats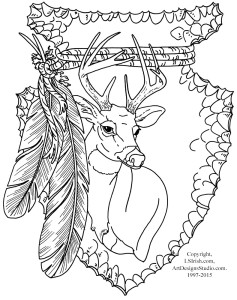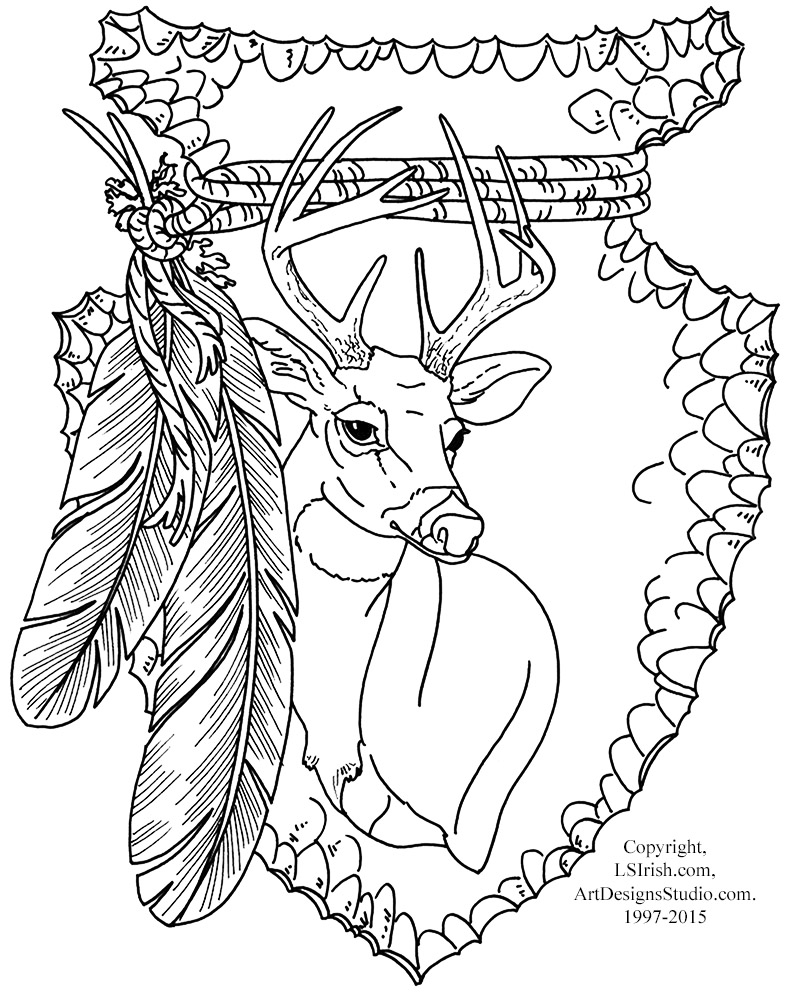 Pounce Patterns
Creating a Perfect Circle by Hand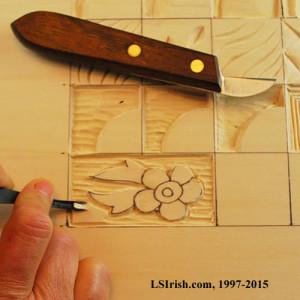 Low Relief Carving
Background Treatments for Your Relief Carvings
Determining The Depth Of The Levels
Joint Lines and Smoothing Backgrounds
Introduction of Dramatic Shadows
Undercutting Technique for Dramatic Shadows
Level Changes and Floating Elements for Dramatic Shadows
Stop Cuts and Rough Out Steps in Relief Wood Carving


Mule Deer Relief Carving Seminar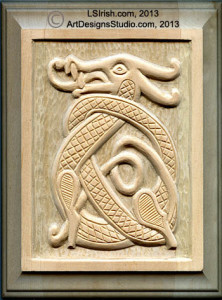 Mule Deer Relief Carving Free Project by Lora Irish
Relief Wood Carving Canada Goose Project
Relief Wood Carving Canada Goose Project, Part 1
Relief Wood Carving Canada Goose Project, Part 2
Relief Wood Carving Canada Goose Project Part 3
Relief Wood Carving Canada Goose Project Part 4
Wood Carving – American Heroes
Free Wood Carving Santa Ornament Pattern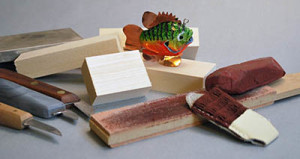 Wood Carving Fish Decoys
Ice Fishing Fish Decoy Gallery
Tiki Chess Set, Beginner's Carving Project
Whittle Tiki Chess Set Carving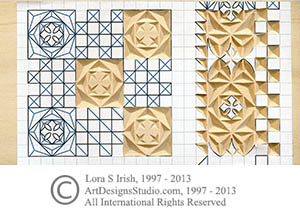 Positive and Negative Space in Chip Carving
Chip Carving Hand Positions and Grips
Chip Carving – Cutting Triangle and Square Chips
Chip Carving – Cutting Straight-Wall, Curve-Wall, and Free Form Chips
Chip Carved Chess and Game Board
Chip Carving – Sampler Layout Pattern
Chip Carving Shortbread Cookies


Wood Spirit Carving, Planes in the Human Face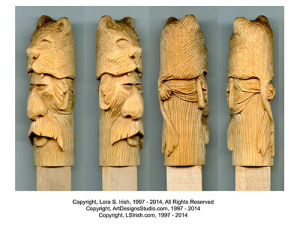 Free Mountain Man Cane Carving Pattern
Carving the Relief Wood Spirit
Day 1 Twistie Stick Snake Cane Carving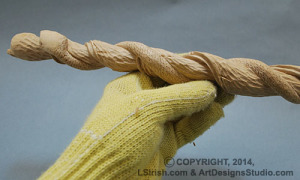 Day 2 Twistie Stick Snake Cane Carving
Day 3 Twistie Stick Snake Cane Carving
Day 4 Twistie Stick Snake Cane Carving

Day 5 Twistie Stick Snake Cane Carving
Wood Carving Walking Sticks, Introduction
Wood Carving Walking Sticks – Common Tree Species
Wood Carving Walking Sticks – Harvesting
Wood Carving Walking Sticks, Working with Bamboo
Wood Carving Walking Sticks, How to Join Your Cane Handle
Wood Carving Walking Sticks, Gluing Your Joint
Wood Carving Walking Sticks, How to Clamp Your Cane Handle
Wood Carving Walking Sticks – Adding Extras


Welsh Love Spoons Introduction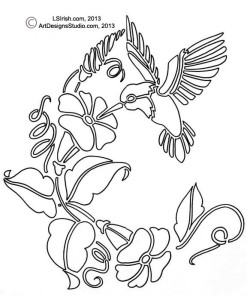 Wood Spirit Carving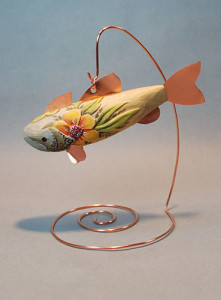 Adding Skin Colors with Watercolors
Acrylics over a Primer for Wood Carving
China Painting with Acrylics for Wood Carving
Dry Brushed Acrylics over Oil Stain for Wood Carvings
Marbling and Splatter Painting
Simple Dry Brushing for Wood Carving and Pyrography
Wood Carving and Burning Painting Supplies
Paint Kit Supplies for Painting Your Wood Carving
Steps to Success, Painting Your Wood Carving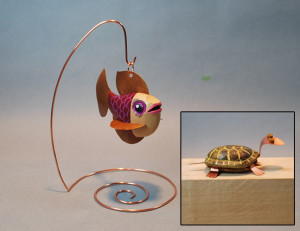 Simple Blending with Acrylic Craft Paints
General Techniques Used in Wood Carving Painting
Basics to Painting for Pyrography and Wood Carving
The Color Wheel, Who Is R. G. Biv?
Dry Brushing, Wood Painting Techniques by Lora Irish
Working in Layers, Colored Pencils


Selling Your Finished Work – Art and Craft Shows
Copyright, Can I sell my finished projects
Lora Irish Patterns at ArtDesignsStudio.com
Lora Irish Wood Carving and Pyrography Gallery
Art Designs Studio Patterns
Art Designs Studio is Lora S. Irish's wood carving, pyrography, and crafts patterns web store with
over 2500 patterns and designs, ready for you to download today.
Line art, shaded drawings, and patterns for wood carving, pyrography, leather carving, applique quilting,
paper crafts, scrap booking, gourd art, and so many more.