NEW FREE PROJECT
Leather Purse Pyrography, Greenman Face, Project
Leather Purse Pyrography, Double-Needle Stitching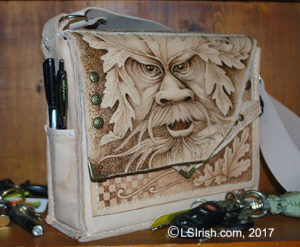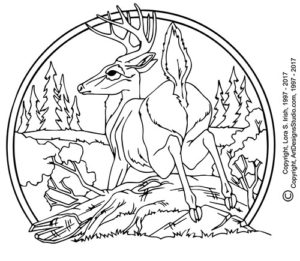 Free craft, scrapbooking, quilting, and colored pencil projects by Lora S. Irish
Wildlife Cameo Free Pattern Pack 2017
Try it before you buy it – A free pattern pack from our ArtDesignsStudio.com website.
How to Download Step-by-step text file instructions

Selling Your Finished Work – Art and Craft Shows
Copyright, Can I sell my finished projects?
Gourd Art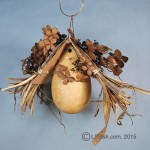 Bee House Gourds Free Project    Let's have some fun creating minature bee and insect houses using egg gourds.
Bee House Gourds Free Project Gallery   Lots of ideas and variations that you can use to create your egg gourd bee houses.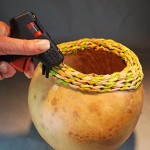 Braided Raffia Gourd Rim   Learn the steps needed to add a rolled raffia rim to your next gourd project.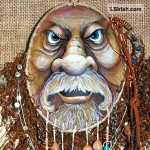 Wood Spirit Gourd Mask   This gourd project focuses on using up all those odds and ends craft and gourd scraps into a bold, eclectic mask.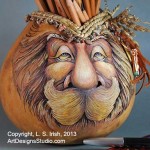 Wood Spirit Gourd Pencil Jar   The wood spirit, a favorite wood carving themes, make wonderful colored pencil decorations for this open top gourd.
Leather Pyrography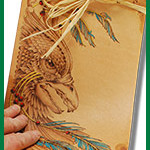 Pyrography Leather Journal   Download our free leather burning, artist journal PDF with complete directions of binding your paper journal.
Colored Pencil Work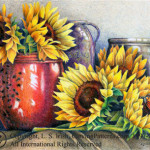 Working in Layers, Colored Pencils
Working with Color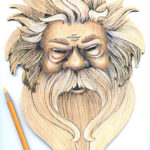 Coloring Your Project
Adding Skin Colors with Watercolors
Acrylics over a Primer for Wood Carving
China Painting with Acrylics for Wood Carving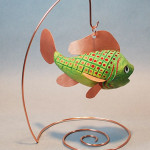 Dry Brushed Acrylics over Oil Stain for Wood Carvings
Marbling and Splatter Painting
Simple Dry Brushing for Wood Carving and Pyrography
Wood Carving and Burning Painting Supplies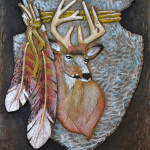 Paint Kit Supplies for Painting Your Wood Carving
Steps to Success, Painting Your Wood Carving
Simple Blending with Acrylic Craft Paints
General Techniques Used in Wood Carving Painting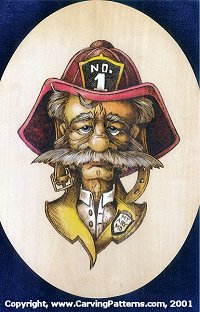 Basics to Painting for Pyrography and Wood Carving
The Color Wheel, Who Is R. G. Biv
Dry Brushing, Wood Painting Techniques by Lora Irish
Scrapbooking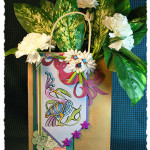 Paper Crafts, Cards & Scrapbooking
Scroll Trimmed Backgammon Board
Quilt Applique
Quilting Tutorials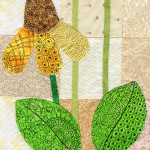 Doodle Applique Quilting