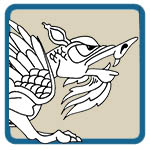 Mythological Corners
This pattern package includes fifteen different pages of patterns for your use. Each page includes a Roman/Greek border design plus a Zoomorphic corner keeper. Use either to border or corner keeper alone or mix and match for your latest project.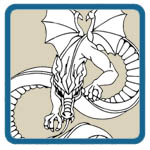 Mythology
Stylized Lion, Dragon Heart, Sea Horse, Horse Fly, North Wind, Green Man, Spring Dance, Mermaid, Dolphin Corner, Dragon Fly, and Dragon Line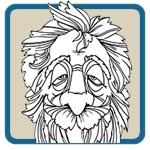 Woodspirits
The Saint, Grey-tone Man, Long Panel Wood Spirit, Hair Girl, Celtic Girl, Lion Shield, Long Bearded Man, Ear Man, Lion, Oxen, Goat, Hog, Eagle-man, and lots more!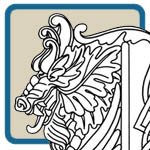 Fantasy Patterns
A wide assortment of dragons, castles, wood spirits, and lots of Celtic Knot borders.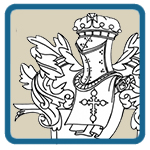 Coats of Arms
Sixteen extra large coat of arms and heraldry plaques ready for you to add your family name. This package includes three stag designs, two unicorns, a royal wolf, four different lion patterns, two helmets, a single eagle, a double eagle, and of course a dragon!
Line art craft and carving patterns at ArtDesignsStudio.com
Wood Carving – Wood Burning – Wood Working – Wood Painting – Gunstock Carving
Glass Etching – Leather Work – Laser Carving – Metal Work – Scrimshaw
Power Carving – Intarsia – Scroll Sawing – Engraving – Paper Cutting
Quilt Applique – Scrapbooking – Paper Crafts – Colored Pencil Art
CNC Applications – Plasma Cutting – Stained Glass – Gourd Carving – Egg Carving
Pages: 1 2