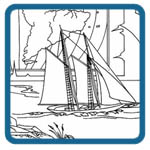 Lighthouses, Sailings Ships and Maps
This package focuses on the Lighthouse with design accents of antique maps and sailing ships. Includes six patterns: 1 five piece mantel, 2 small mantels, and three lighthouse cameos.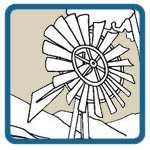 Western Town Scene Mantel
Featuring a mantel design approx 10 1/2″ x 40″ which includes the town, a running horse, stage coach, and wind mill. Plus a complimentary fence scene with saddle.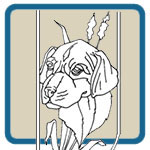 Quail Hunt Scene
This large mantel piece prints out to approximately 8 1/2″ wide by 55″ long, plus a small mantel design that focuses on the hunting hounds, approx. 8 1/2″ wide by 36″ long.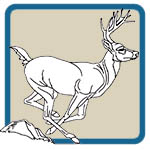 White Tail Deer
Our pattern package focuses just on this wonderful animal. There are ten individual poses ready to place into any scene work, two head portraits of the Buck, and a large mantel scene. The mantel is an eight part pattern, each piece printing to 8″ x 10″.
Fresh Water Fishing
Approx. 8 1/2″ high by 55″ long and includes a large mouth bass, bluegill, trout and pike all in a stream bed setting. Plus a tall panel design of bluegill. This three piece pattern prints to approx. 18″ tall by 8 1/2″ wide.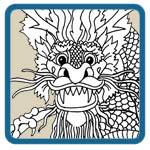 Oriental Dragon Mantel
To complement our Western Dragon Pattern Package we have created two Oriental Dragon Mantel Pieces.
Art Designs Studio, Craft, Carving & Pyrography Patterns by L S Irish
Wood Carving – Wood Burning – Wood Working – Wood Painting – Gunstock Carving
Glass Etching – Leather Work – Laser Carving – Metal Work – Scrimshaw
Power Carving – Intarsia – Scroll Sawing – Engraving – Paper Cutting
Quilt Applique – Scrapbooking – Paper Crafts – Colored Pencil Art
CNC Applications – Plasma Cutting – Stained Glass – Gourd Carving – Egg Carving