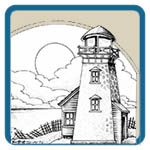 Sailing Ships and Lighthouses
This wood carving pattern package contains fifteen large designs the include sailing ships, harbor scenes, and lighthouse seascapes. Each pattern is shown fully detailed with shading to guide you in the depth carving.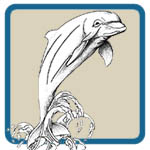 Sea Life
Sixteen detailed drawing/patterns plus a four piece panel make up this Sea Life Wood Carving Pattern Package. You will discover whales, dolphins, sharks, sea turtles, and shore birds ideas ready for your woodworking pleasure.
Art Designs Studio, Craft, Carving & Pyrography Patterns by Lora S Irish
Wood Carving – Wood Burning – Wood Working – Wood Painting – Gunstock Carving
Glass Etching – Leather Work – Laser Carving – Metal Work – Scrimshaw
Power Carving – Intarsia – Scroll Sawing – Engraving – Paper Cutting
Quilt Applique – Scrapbooking – Paper Crafts – Colored Pencil Art
CNC Applications – Plasma Cutting – Stained Glass – Gourd Carving – Egg Carving
Pages: 1 2